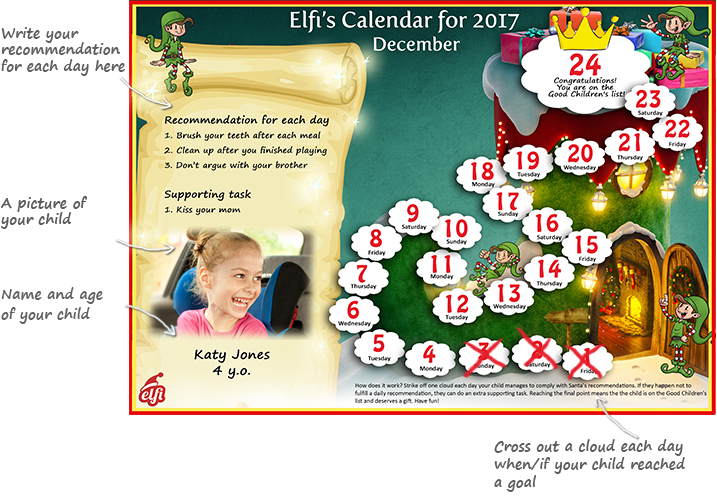 freeNew
Personalized
Elfi's calendar
Count the days for Christmas with a persolaized Elfi's calendar. Put your own recommendations, add a picture, download on your PC and print. Everyday cross out one cloud when your child manage to achieve the goal. Have fun!
Letter from Santa
Download and print a free letter's template and give it to your child to fill in. Make a picture of the letter, and add it to a
personalized video
. Have fun discovering the magic of unique Christmas moments with your family while watching that personalized video message from Santa Claus.
Wallpapers
Pick one of awesome Elfi's wallpapers your PC to get into the spirit of Christmas.
Colouring books
Download, print, and colou one of our unique colouring books designed by our elf Jeremiah. He's a specialist in ornamental bows and drawings on Santa's magical letters.