New 2020 video from Santa by Elfi
19.08.2020
The preparations for the new 2020 video are in full swing. We can't help but show you at least a few details. The entire filming crew visited Santa to shoot a new video for 2020 – "Santa's Secret". We will learn a bit about Santa's childhood, something our protagonist is not used to talking about. He's a little shy. But, at the end of the day, we are the ones shooting the video, so we will decide what to include in the video about Santa.
The Plot
The video is 8 minutes long and tells the story of Santa's adventures. It's longer than the previous videos. The story starts in a forest, where Santa made a pit stop while delivering gifts. The plot is thrilling, full and adventure and Christmas spirit. Santa and the elves will meet a bear in the forest and will present his dog sled. Santa doesn't always use the help of his reindeer. Sometimes he also has other helpers. Later we will move to Santa's house, full of warm and homely atmosphere – as you would expect from Santa's house. Our protagonist will, as always, check if the child is featured on the Nice List, and then reveal some details from his childhood. Which will embarrass him a little.
Personalisation
Smiles and amazing atmosphere guaranteed, as always. Three photos of the child, a picture of the parent plus one extra photo. If you came up with an idea for a new photo layout while reading this article – send us a message! We're open to suggestions. If not in this one, we can introduce a new layout in another video. Obviously, the video will also feature recommendations from Santa, comments, the age, name etc., in other words, various elements emphasising the uniqueness and personal tone of the video.
Video set
Despite the summer atmosphere you can without doubt see outside your window, Santa's village is a bit wintry. Nobody is slacking off either. Everybody is working hard to prepare the new video from Santa for 2020, to the delight of children and adults alike. When a child writes a letter to Santa, his response has to blow their mind. Without revealing anything more, we would like to present a few shots from the set: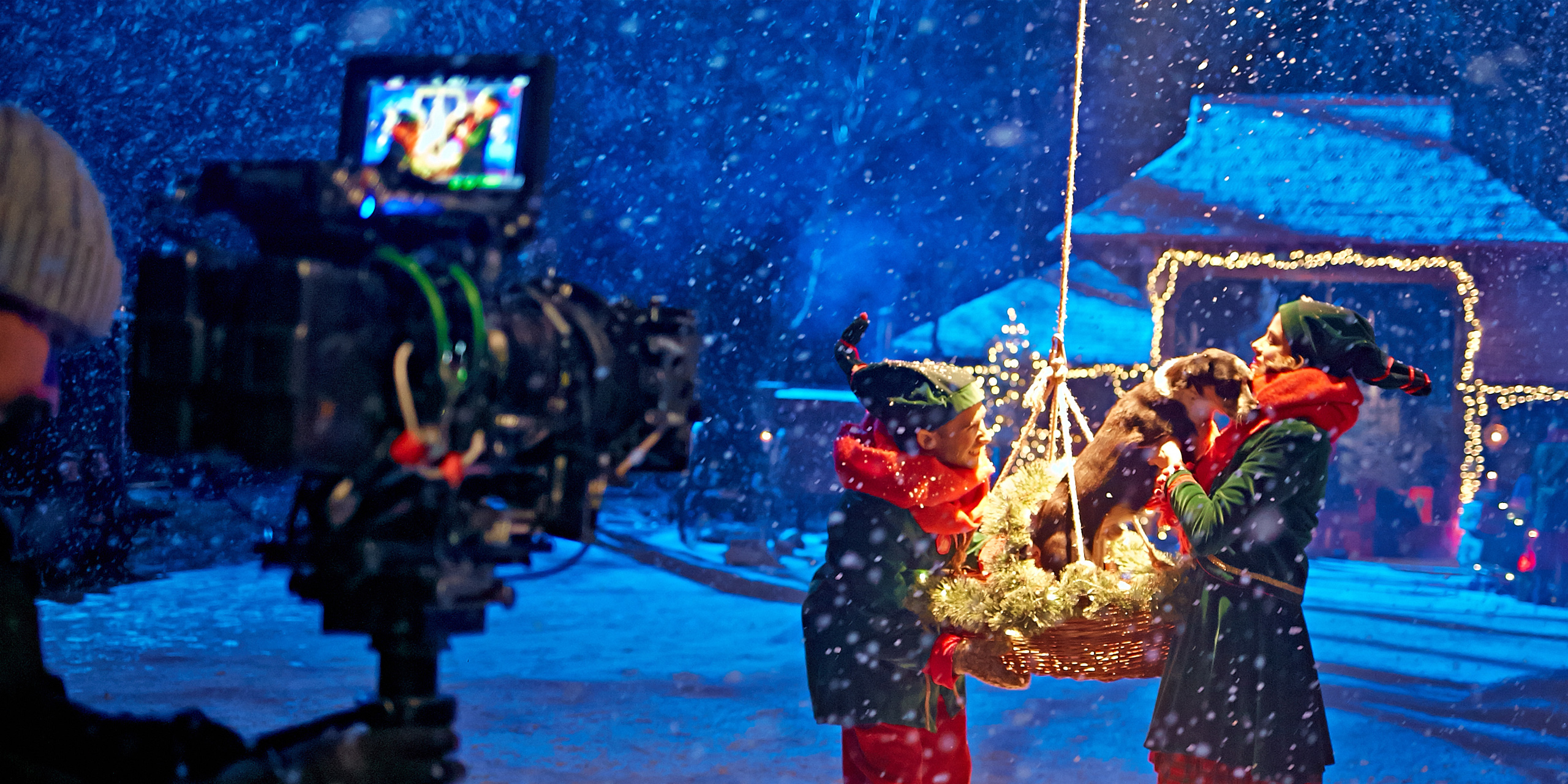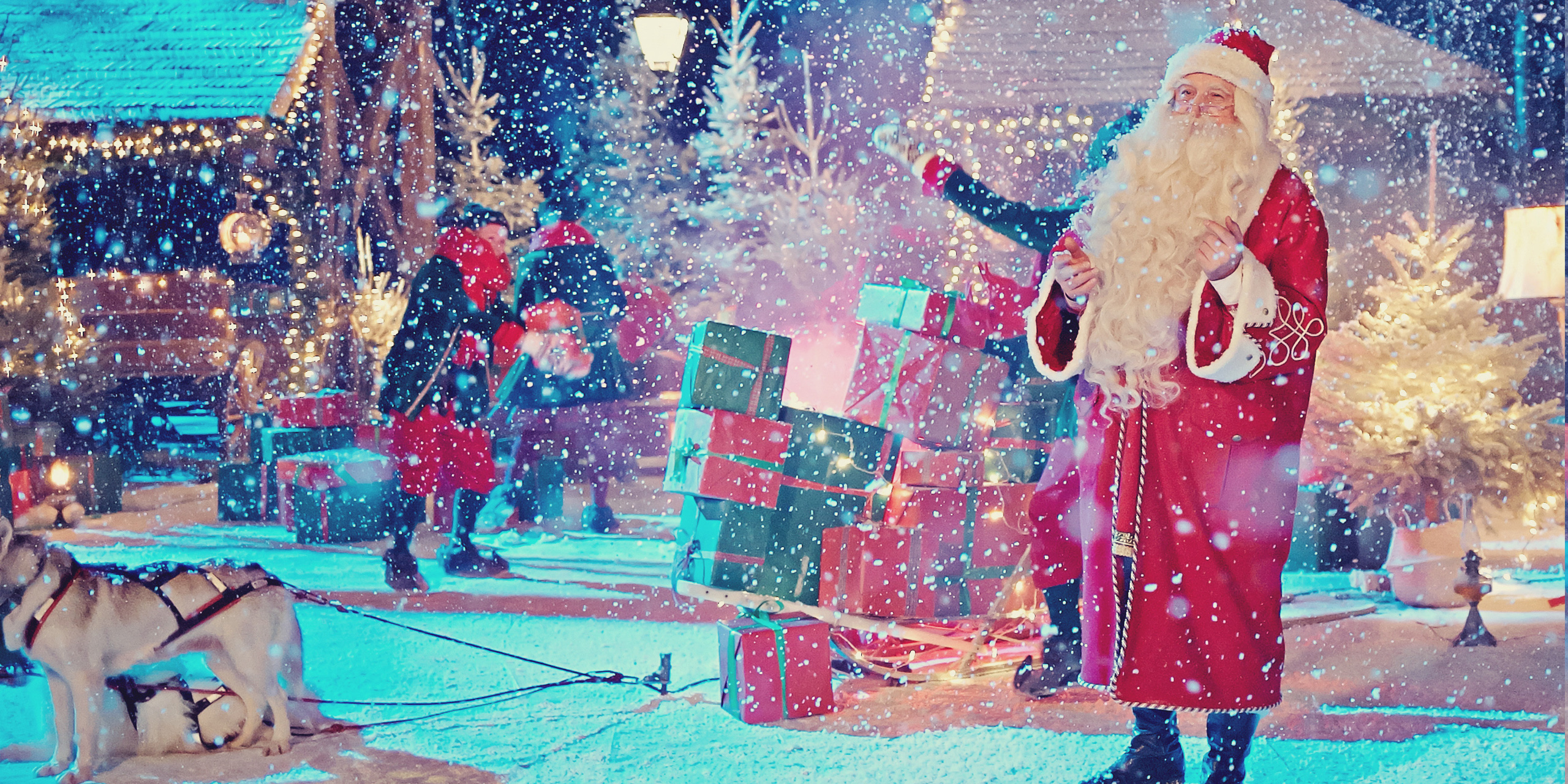 Here, you can see the previously mentioned dog sled. Doesn't it look cute?:)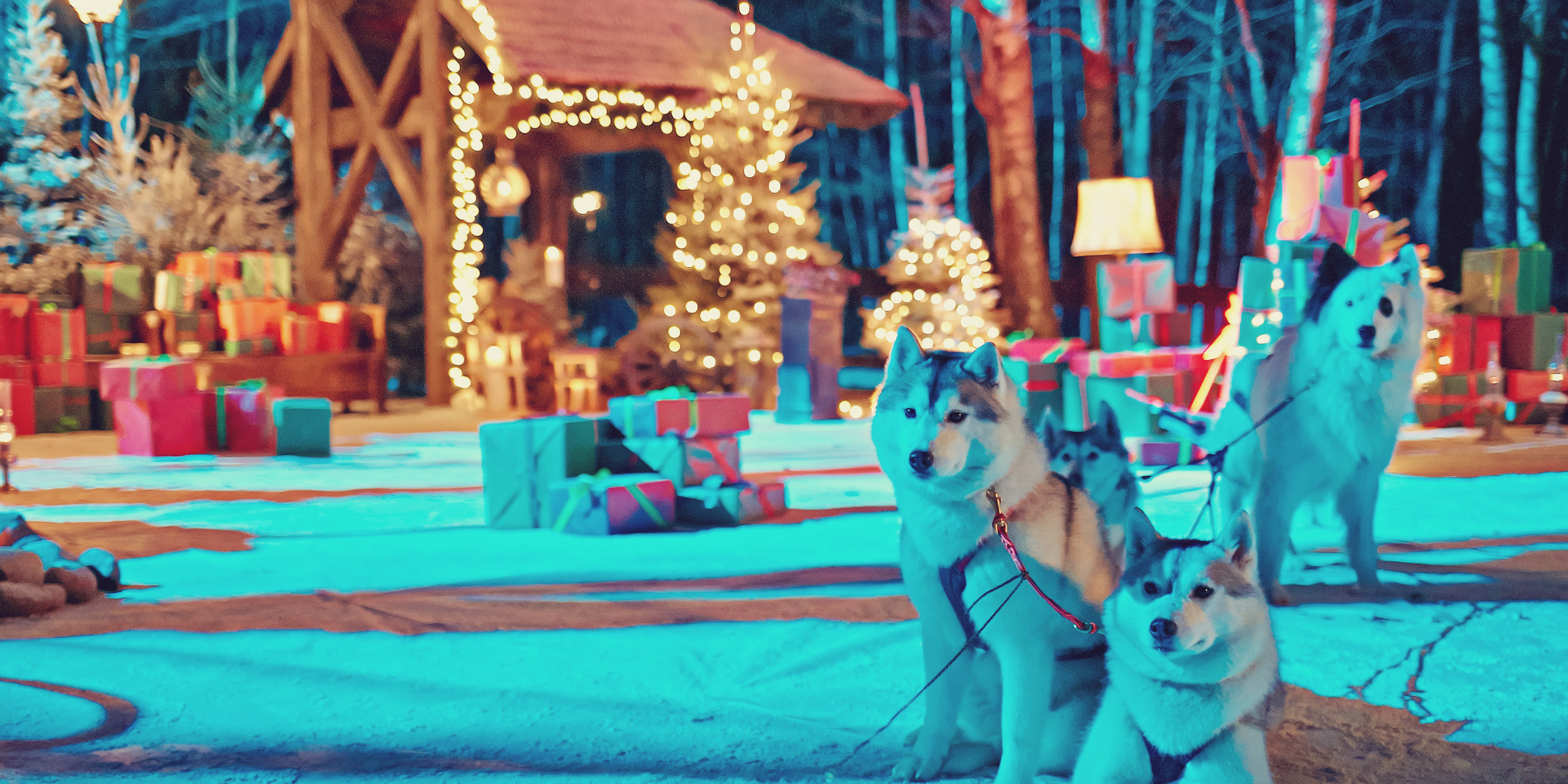 In this one, you can see our protagonist – Santa Claus himself!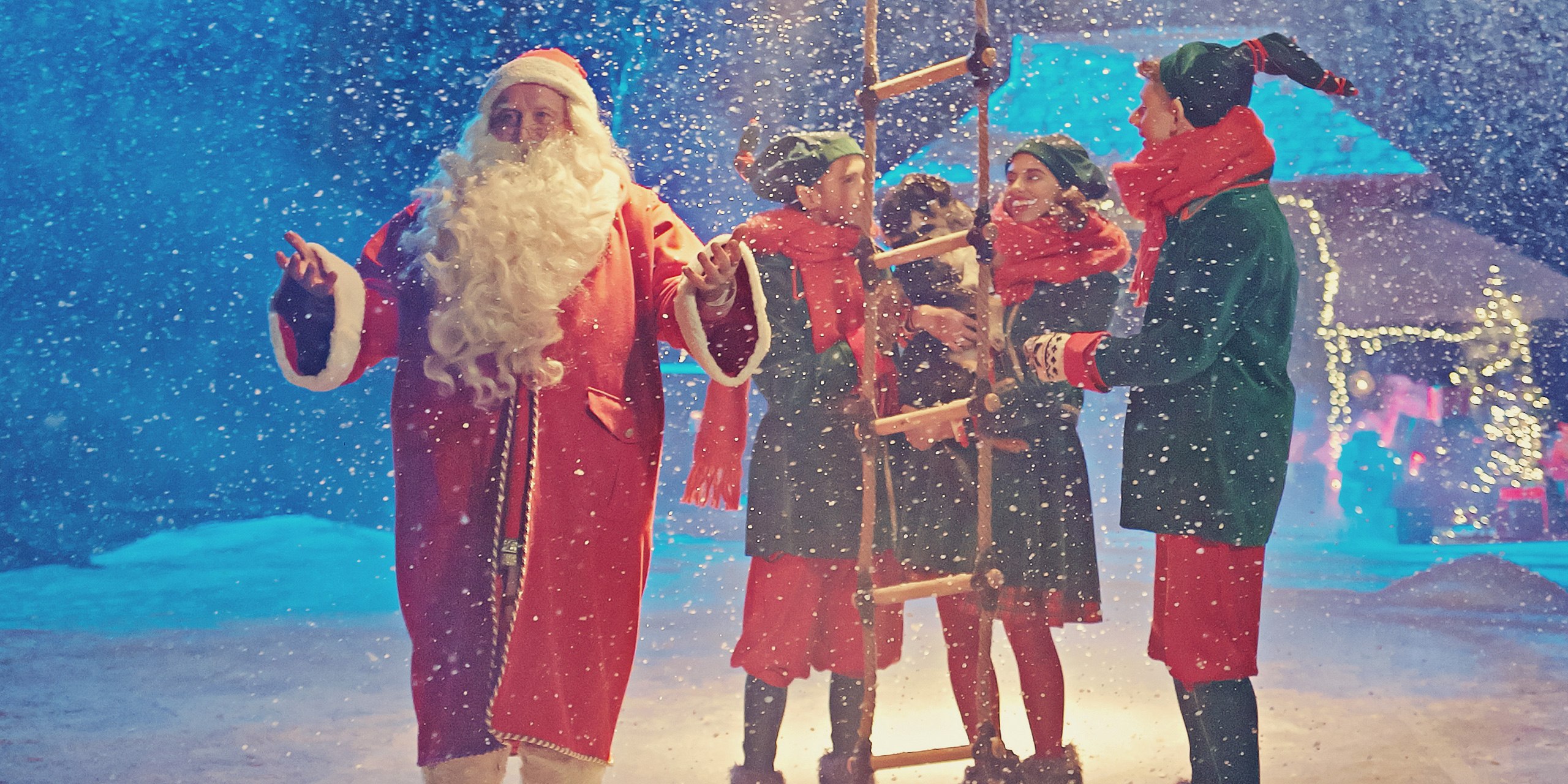 Here, you can see the elves getting a special package.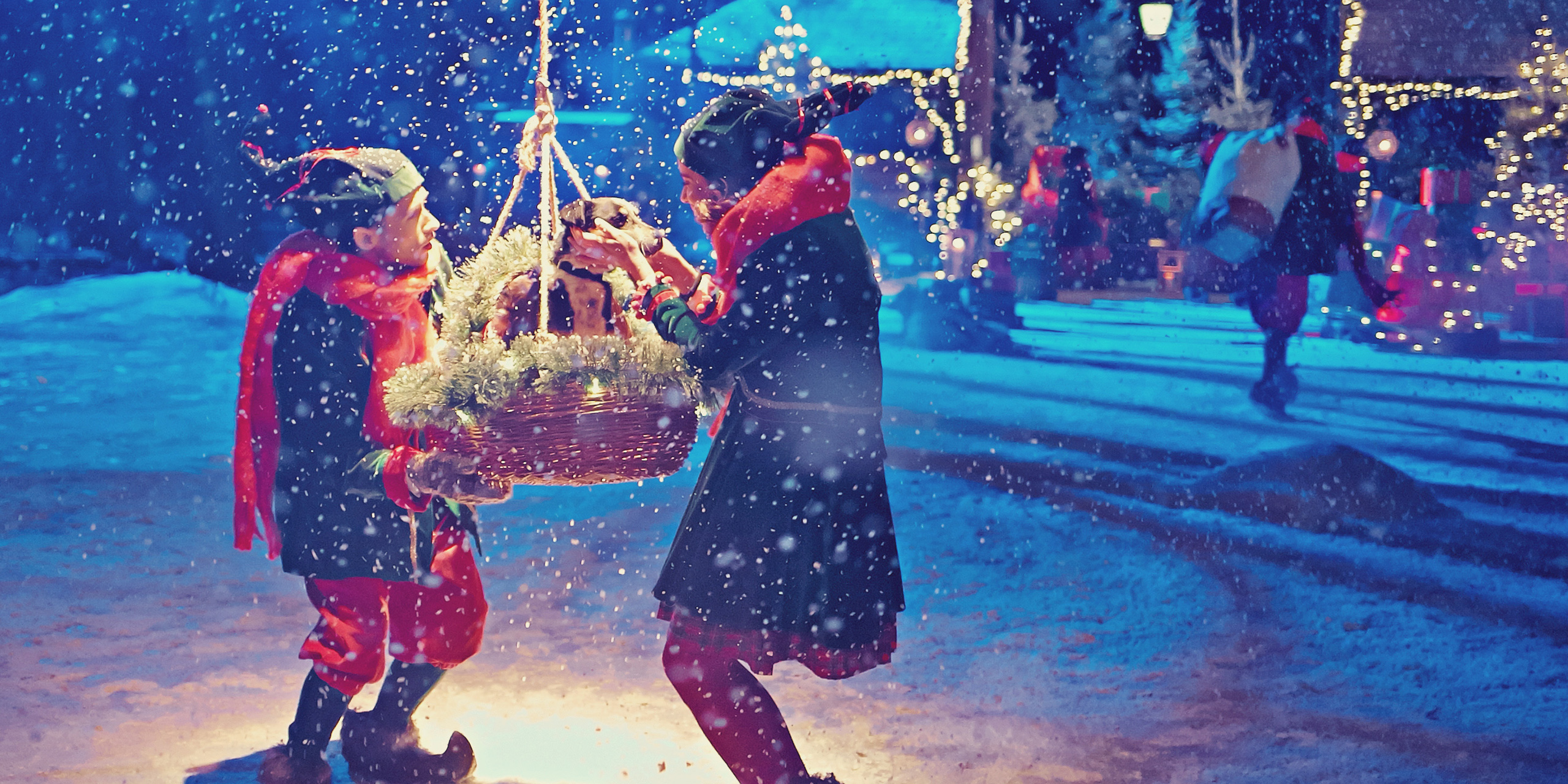 And in this picture, you can see Santa's house. It's warm and festive. Which is what we like the most about Christmas!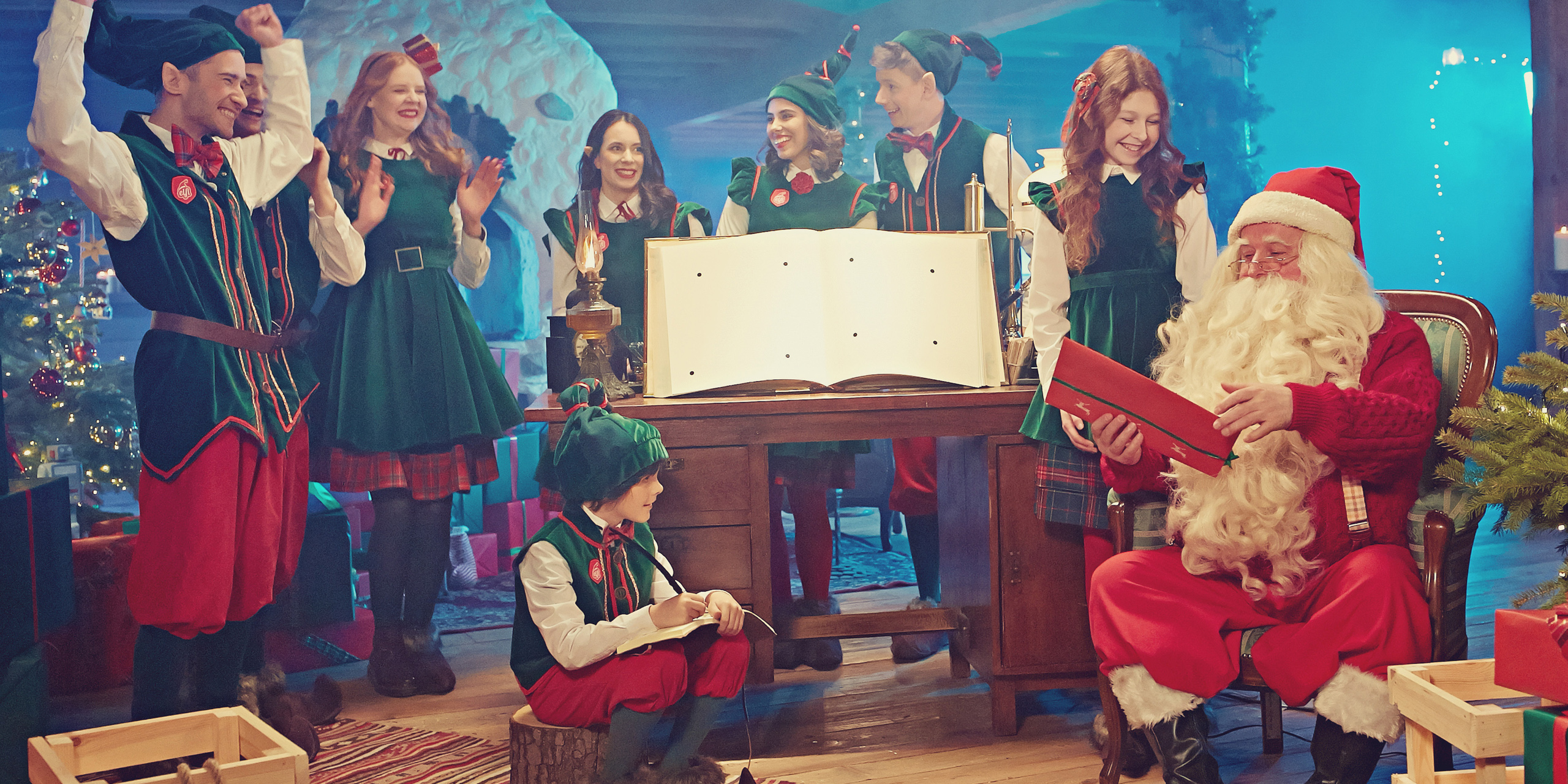 Season 2020
We know that it is still a long way to Christmas, but Elfi has to work at full speed now to make it on time with the new video from Santa, made specially for you. As always, we want this Christmas to be special for you and contribute to its magic. This year, we share pictures from our preparations and encourage you to message us with any ideas you might have. Thanks to our mutual effort, this year's video, made by Santa for your children, will be truly special. Like every year, this year will feature completely new letters from Santa. We encourage parents to inspire their children to write letters to Santa. That way, not only will they know for sure what the dream presents of their child are, but they can also take a photo of the letter and add it to the video to make the message from Santa even more magical and unique.
You don't need to know Santa's address, you don't even have to know where Lapland is nor write funny letters to Santa to get a wonderful message from him which will delight your child. All you have to do is enter https://www.elfisanta.uk/video-from-santa.html to order a video. However, if you would like to get a traditional letter from Santa, enter https://www.elfisanta.uk/letter-from-santa.html We're counting on you, just like every year! See you!