21.10.2020
Christmas tree dressed, presents bought, Christmas Eve dinner prepared, but still a real holiday mood is missing? Santa Claus is the one who can bring it. However, how to make Santa Claus services cheaper and in the same time take care about health security in the pandemic time?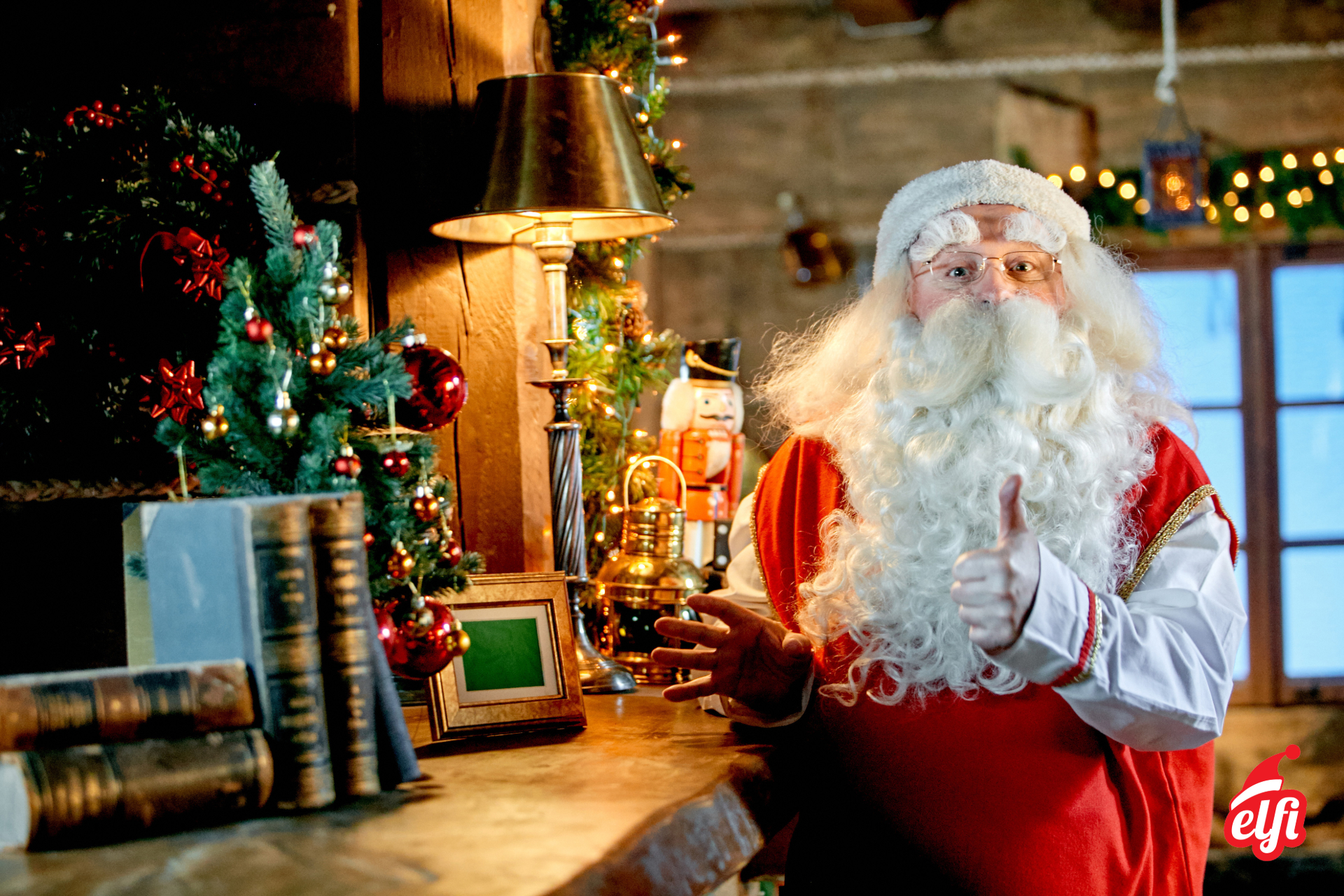 Remote Santa Claus services
Santa Claus services are popular in the UK since time immemorial. Even day by day you can hire Santa Claus, who will grace private VIP visits, corporate events, media appearances or simply experiencing Christmas time with your family at home. Santa Claus services is the perfect solution if you do not want to dress up as Santa Claus on your own or if you have a problem with finding or renting the Santa's costume. However, such an attraction comes at a price, which for some is quite high. If you are looking for cheap Santa Claus services, you should be interested in the offer of Elfisanta.uk. Although Santa Claus will not appear in person at your home or office, it can make similar fun.
Santa Claus services for home visits
Santa Claus services ordered to home are usually aimed at making the Christmas more attractive for our children. A man dressed as Santa, bringing Christmas presents gives children every reason to believe that Santa really exists and watches the children's politeness throughout the year. Santa Claus services impress children, but the video from Santa, which you can order from Elfisanta.uk and receive to your e-mail, will also make an impression. Santa will record a video in which he will say the names of the children and tell something based on information that you give him. If your children are already a bit bigger and can read, letter from Santa is an interesting alternative. An unusual letter written on decorative paper, signed with a hand-pressed gold stamp and put in a magic envelope is something every child would like to receive. With Elfisanta, you have an influence on the content of the letter and the guarantee that it will be delivered anywhere in the world.
Santa Claus services for corporate events
Who said that Santa Claus services are only for kids? You can also use it to get your employees in a Christmas spirit. Imagine their faces when you play a video from Santa at a company Christmas Eve meeting, in which Santa summarizes their politeness at work throughout the year in a funny way and wish them Merry Christmas. You can also order a personalized letter from Santa for each employee separately to bring a smile to their face and transfer them to the world of childhood beliefs for a while. And all of that in a much lower cost than you would have to spend on traditional Santa Claus services. Isn't that a solution worth thinking about?
Remote Santa Claus services is an interesting alternative to classic services. It is worth choosing because of the lower costs, but it is also a great solution for Christmas time in times of a pandemic, when we should limit personal contact to not to endanger our and our loved ones' health.